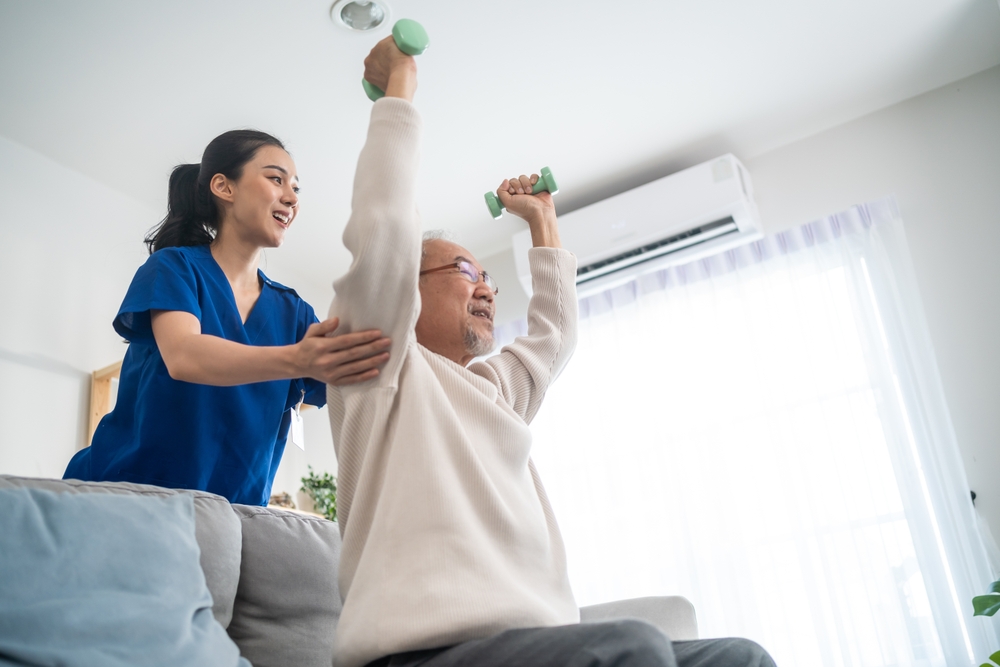 Are you a healthcare professional seeking a fulfilling career opportunity? Odom Rehab is a leader in providing high-quality outpatient therapy within assisted living communities—And we're expanding our team!
We have numerous job openings (occupational therapists, physical therapists, and speech therapists) across various locations. If you're looking to make a meaningful impact on the lives of seniors while enjoying a rewarding professional journey, learn more about our open positions below:
Odom Rehab Current Openings
Occupational Therapy Careers
Full-time: Maplewood, Highland Park, Redwing, Rochester, Roseville
Part-time: Redwing, Rochester, Faribault/Owatonna
Learn more about our occupational therapy services!
Physical Therapy Careers 
Full-time: Inver Grove Heights, Woodbury, Columbia Heights, White Bear Lake, Roseville, Mankato, Rochester, Owatonna, Waconia
Part-time: Mankato, Owatonna, Rochester, Waconia
Learn more about our physical therapy services!
Speech Therapy Careers
Full-time or Part-time: Waconia
Learn more about our speech therapy services!
Why Odom Rehab: We're Here to Make a Difference
For us, it's not just about exercise, it's about enriching lives. Odom Rehab's unique approach places therapists within assisted living communities. This allows for more personalized, convenient care, which creates a direct impact on residents' quality of life.
When you work for Odom Rehab, you'll get:
A Supportive Environment
From our ongoing training programs to our open-door policy for discussing concerns and ideas, Odom Rehab fosters a nurturing and progressive work environment.
Competitive Compensation and Benefits
We offer attractive packages that include competitive salaries, health benefits, and opportunities for professional development.
Flexibility
With multiple locations for full-time and part-time positions, you can choose a work setting that best fits your lifestyle and career goals.
The Chance to Make a Real Difference
Our therapists don't just provide treatment, they build lasting relationships with residents, helping them achieve more independence and a better quality of life.
How to Apply
If you're a dedicated and compassionate professional, we want to hear from you. Visit our careers page to apply or learn more about these exciting opportunities.